Ziel dieses Projektes war es, ein Küchenmöbel zu entwickeln, welches in einer gering frequentierten Gästewohnung den stark beschränkten Raum optimal ausnutzt und eine rationelle Gestaltung der Arbeitsabläufe gewährleistet. Man betritt den sehr kleinen Raum und steht vor einen hohen, hölzernen Wand in die ein schmales Sideboard mündet. Über zwei Drehtüren lässt sich die Holzwand nach innen öffnen und die Arbeitsfläche somit vergrößern. Der Raum gewinnt zugleich an Tiefe und gibt Kochstelle und Waschbecken frei.
The aim of this project was to develop a kitchen furniture which makes optimum use of the limited space in a low-traffic guest apartment and ensures a rational design of work processes. You enter the very small room and face a high, wooden wall into which a narrow sideboard leads. The wooden wall can be opened inwards via two swing doors, thus increasing the work surface. At the same time, the room gains in depth and reveals the cooking area and sink.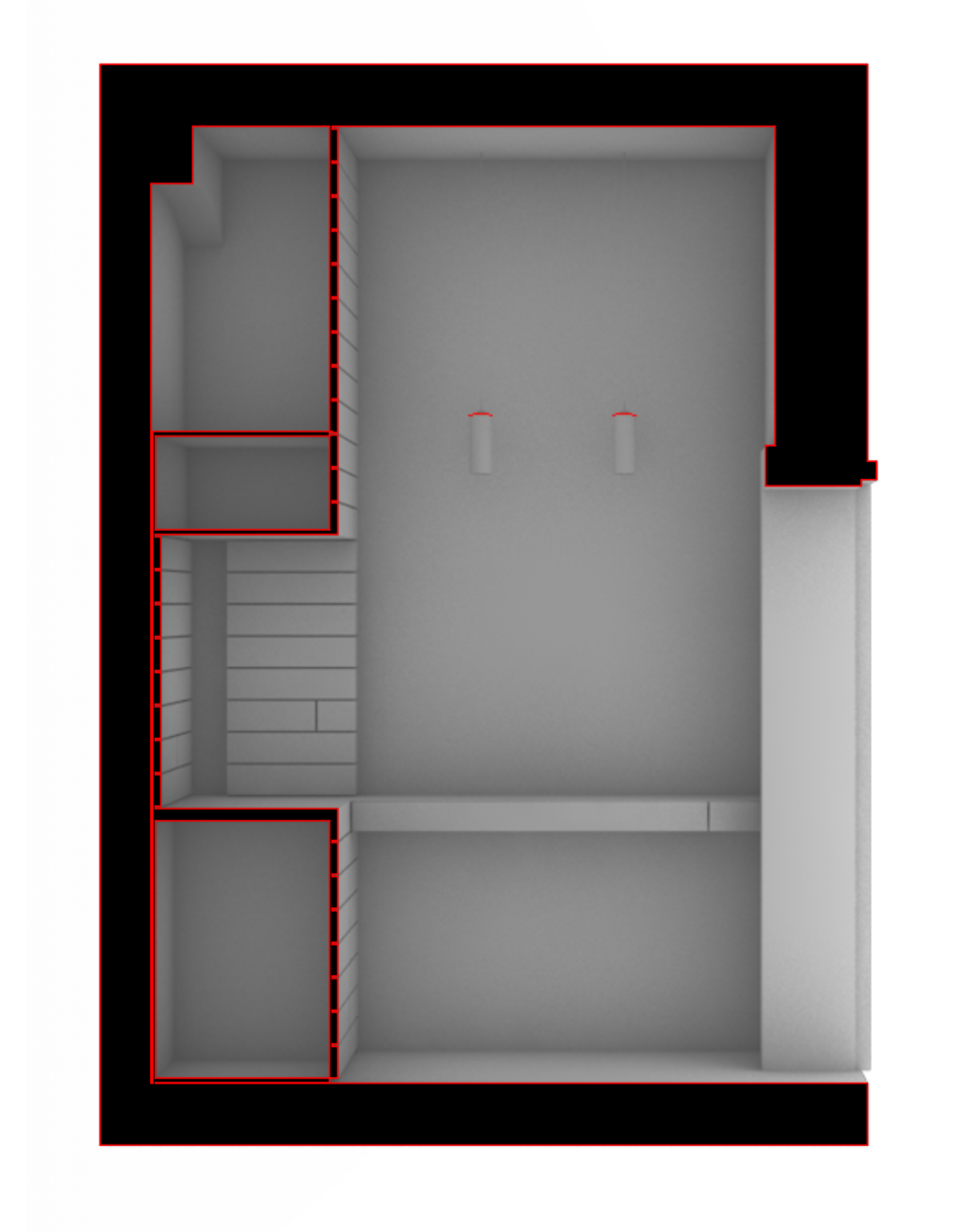 Der Schrank setzt sich aus mehreren, in Siebdruckplatten gefertigten Korpussen zusammen, deren Blenden  mit alten Eichenplanken belegt sind. Dafür kamen ausrangierte Terrassendielen zum Einsatz. Die stark patinierte Oberfläche erhielt nur einen leichten Sauberkeitsschliff und einen mehrfachen Ölauftrag. Hinter den grifflosen Blenden verstecken sich diverse Klappen, Drehtüren und Schubladen, lediglich markiert durch in das Eichenholz eingelassene Messingringe. Eine in das Sideboard bündig eingefräste Schieferplatte dient als Schneidebrett. Auch Ceranfeld und Waschbecken sind oberflächenbündig in die massive Betonarbeitsfläche eingearbeitet.
The cabinet is composed of several bodies made of phenolic resin coated plywood, whose fronts are covered with old oak planks. Discarded terrace boards were used for this purpose. The heavily patinated surface was given only a light clean sanding and multiple oil applications. Behind the handleless panels are various flaps, revolving doors and drawers, only highlighted by brass rings embedded in the oak wood. A slate plate flush fitted into the sideboard serves as a cutting board. The ceramic hob and sink are also flush with the surface of the solid concrete worktop.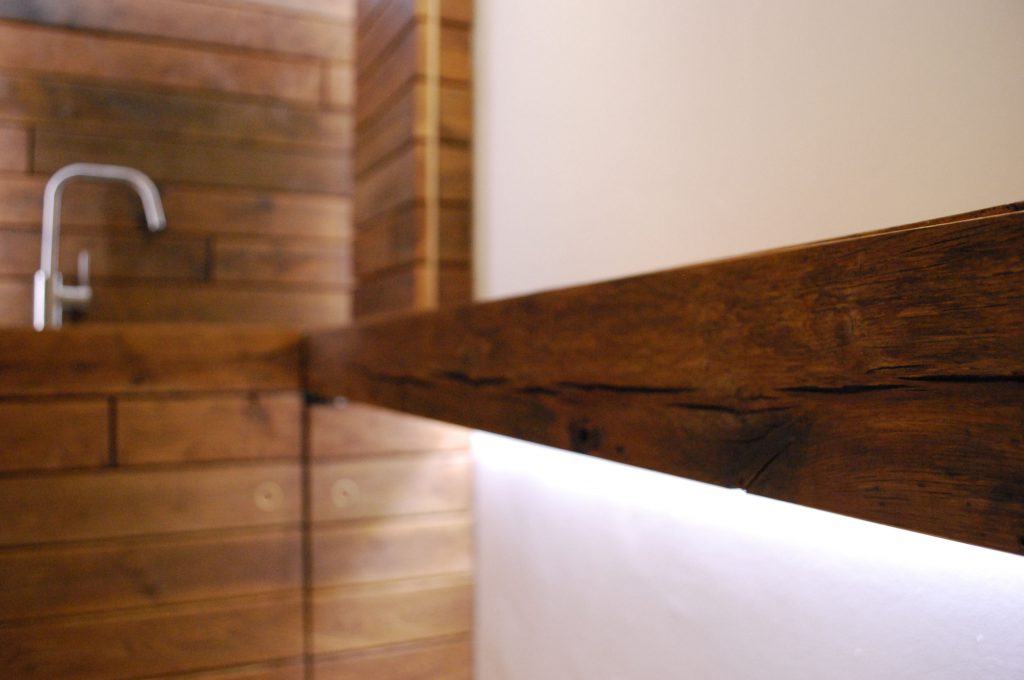 Weimar 2019
Dimension: WxHxD
1,25m x 3,2m x 2m
Oak & Plywood